Champion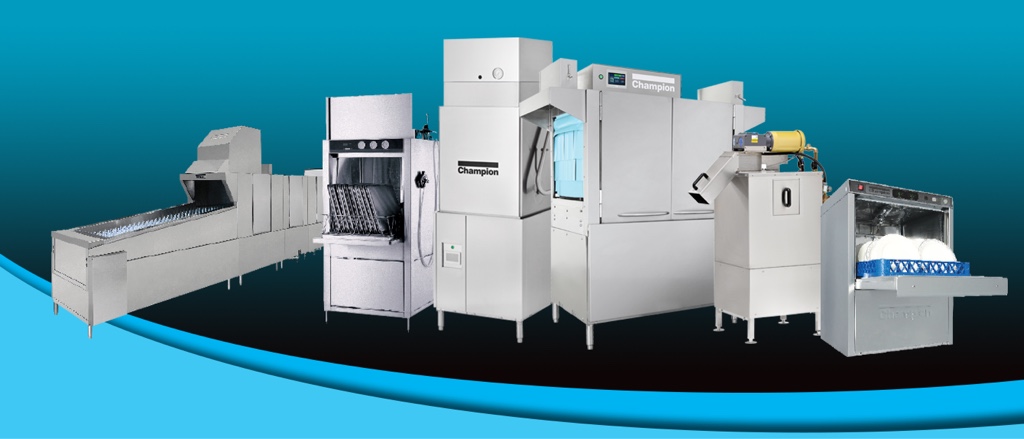 The Dish room Solution Specialists
Over 120 years of experience in the commercial dishwasher business has earned Champion the reputation of "The Dishwashing Solution Specialist." Today, Champion remains devoted to excellence – in products, manufacturing, sales and service.
Champion has ENERGY STAR® qualified dish machines in all categories. Over the last century, we've perfected every single application and installation requirement for dishwashers… under counters, doors, racks, flights, conveyor systems, accumulators, disposal, drying of trays… you name it and we've provided the most efficient solution. From the smallest glasswasher to the most complex flight machine capable of efficiently cleaning and sanitizing 15,000 wares per hour, it pays to work with Champion.
Champion Industries, Bi-line Conveyor Systems and Trysis Waste Management Systems combine to provide a truly integrated approach to ware washing, ware handling and waste reduction solutions.
Whether you need a large capacity flight-type dishwasher or a compact undercounter dishwasher, Champion can engineer a complete dish handling solution to meet all your needs.