Broaster
With over 65 years of experience and thousands of licensed operators worldwide, no one understands the needs of operators better than Broaster Company. Amazingly efficient Broaster Pressure Fryers can help your operation add customers and expand profitability, while not only making your job easier, but also helping you to make better tasting foods. Additionally, with Genuine Broaster Chicken® and Rock County Smokehouse®, the Broaster Company offers branded food concepts that increase customer traffic and generate bigger profits.
Why Pressure Fry?
Food absorbs less oil
Broaster Pressure Fryers use a sealed, pressurized environment, like a pressure cooker, in which foods are cooked in high quality oil. The pressure seals in foods' natural juices and locks out the cooking oil.
Use less oil over time
Decreasing oil absorption with our proprietary product design results in extending the oil's useful life and reducing your oil costs. This can represent a big savings over ordinary deep frying.
Faster, more even cooking
Broaster Pressure Fryers feature a patented round cooking well design that eliminates hot spots and provides superior heat distribution. The result is higher output, consistent product and less waste.
No flavor transfer
Since very little oil is transferred into foods in a Broaster Pressure Fryer, there is virtually no flavor transfer among product loads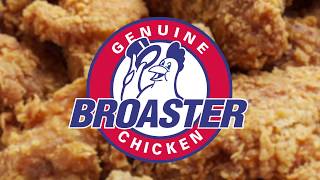 Broaster Company Anthem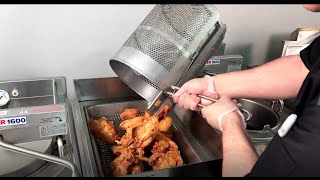 Genuine Broaster Chicken Demonstration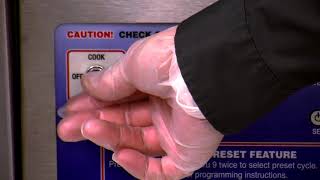 Cooking, Filtering and Cleaning Procedures for Broaster Pressure Fryers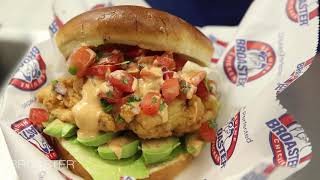 Pressure vs Open Fryer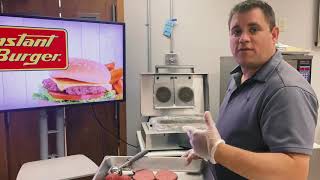 Instant Burger Demonstration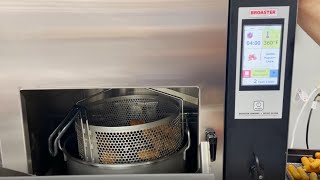 Ventless Fryer Demonstration